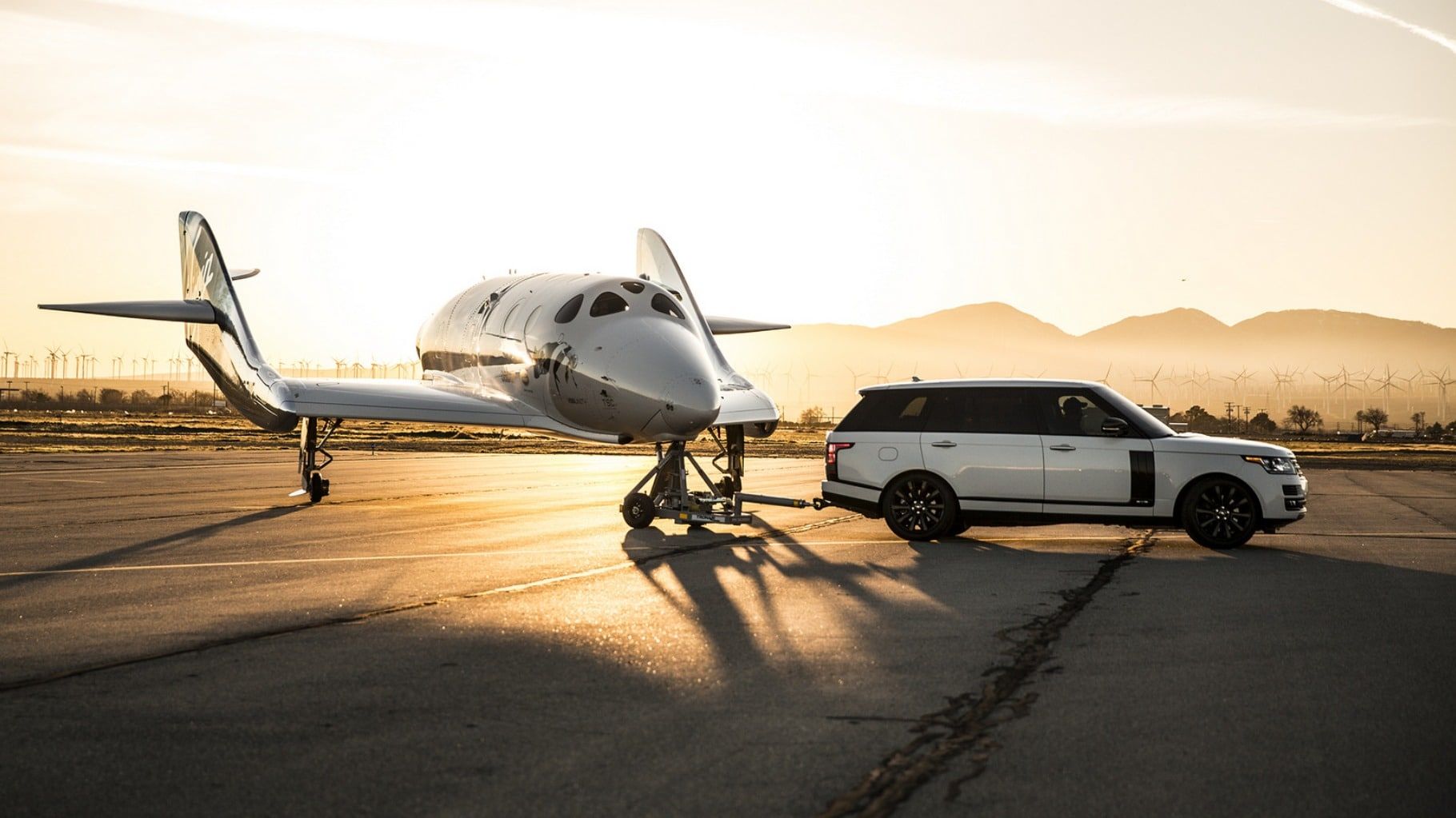 On the apron at the Mojave Air and Space Port in California.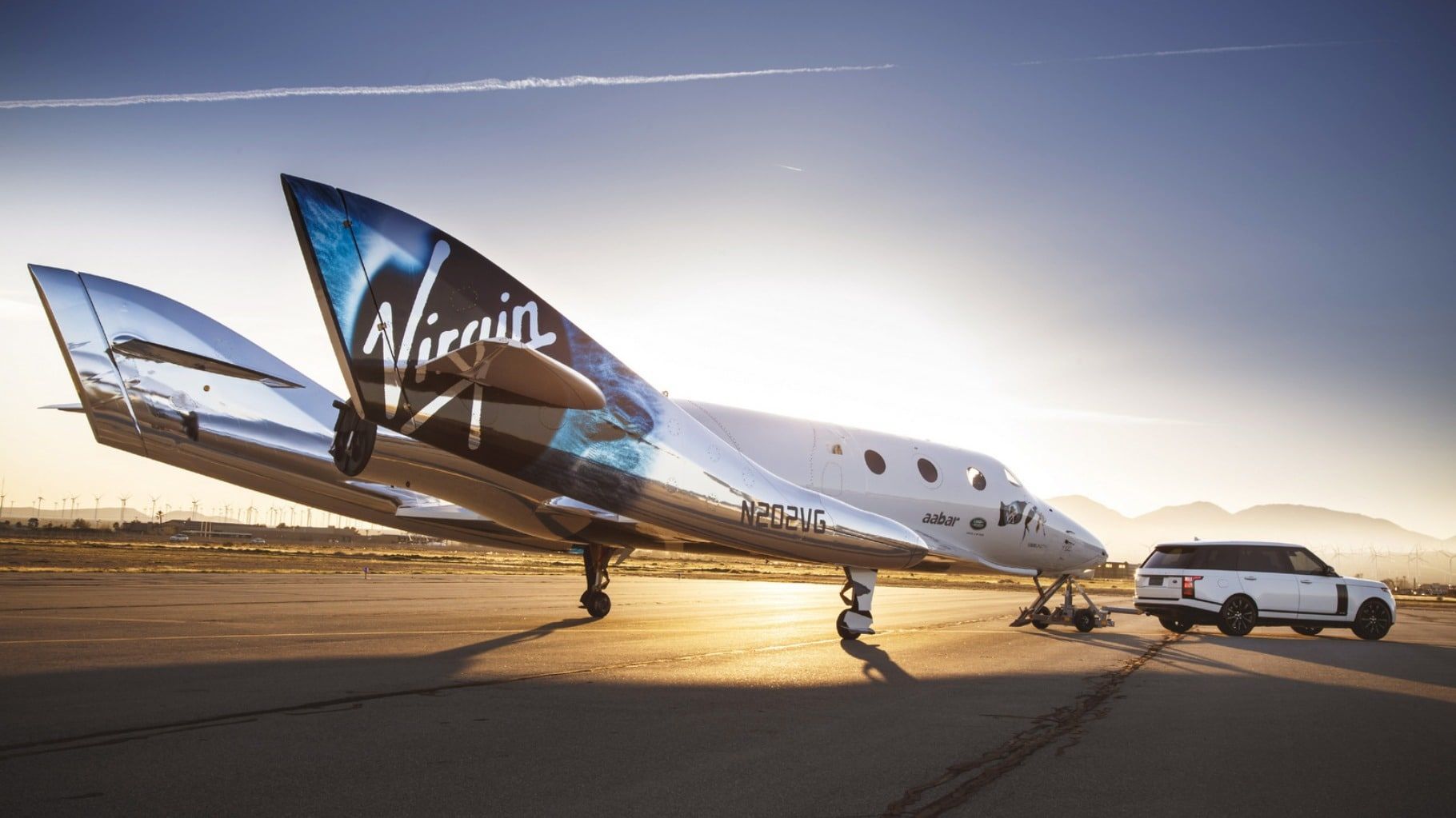 The Range Rover Autobiography towing SpaceShipTwo, VSS UNITY.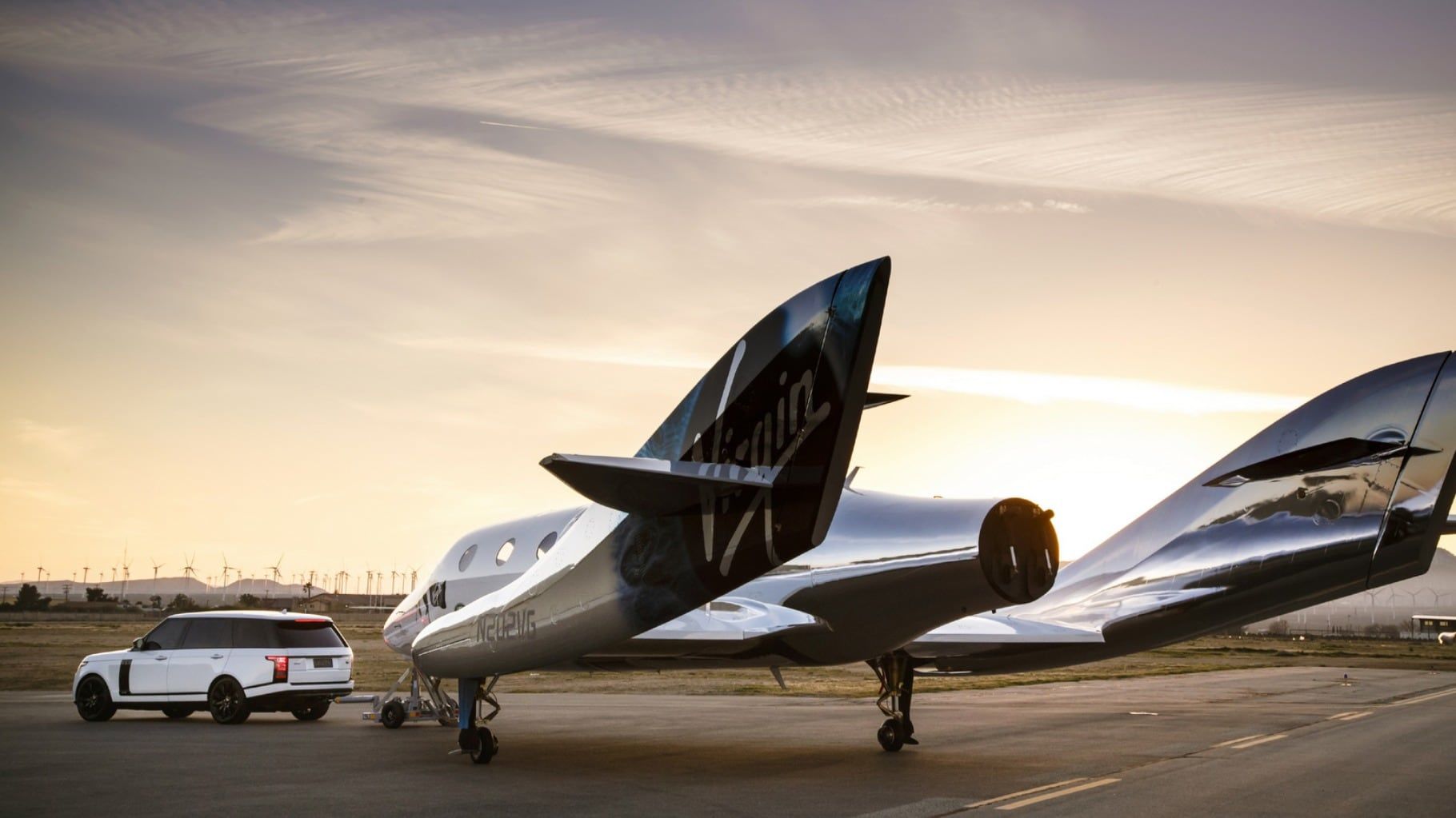 The unveiling event was a celebration of the spirit of adventure both brands share.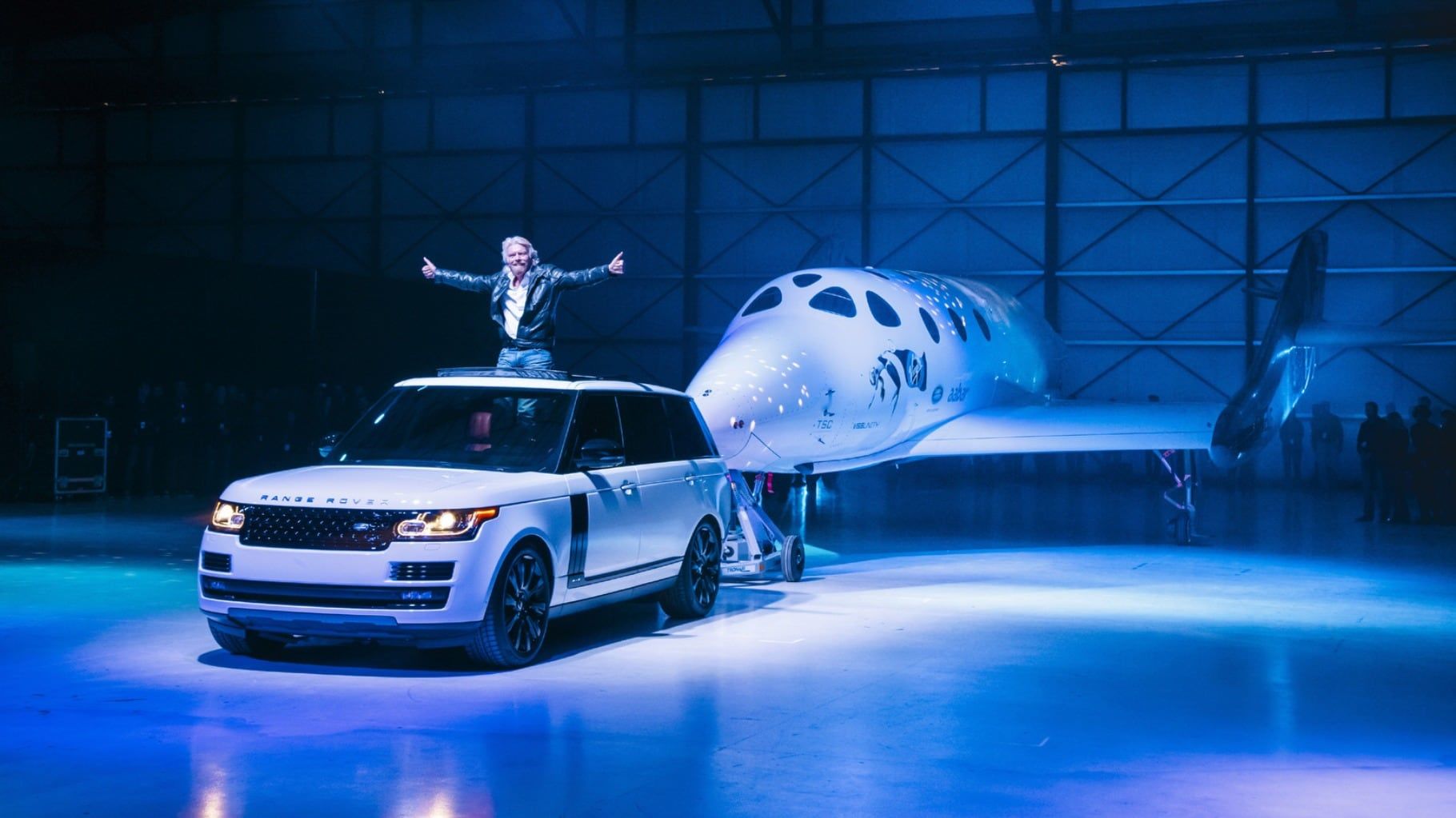 Sir Richard Branson reveals VSS UNITY to the world's media.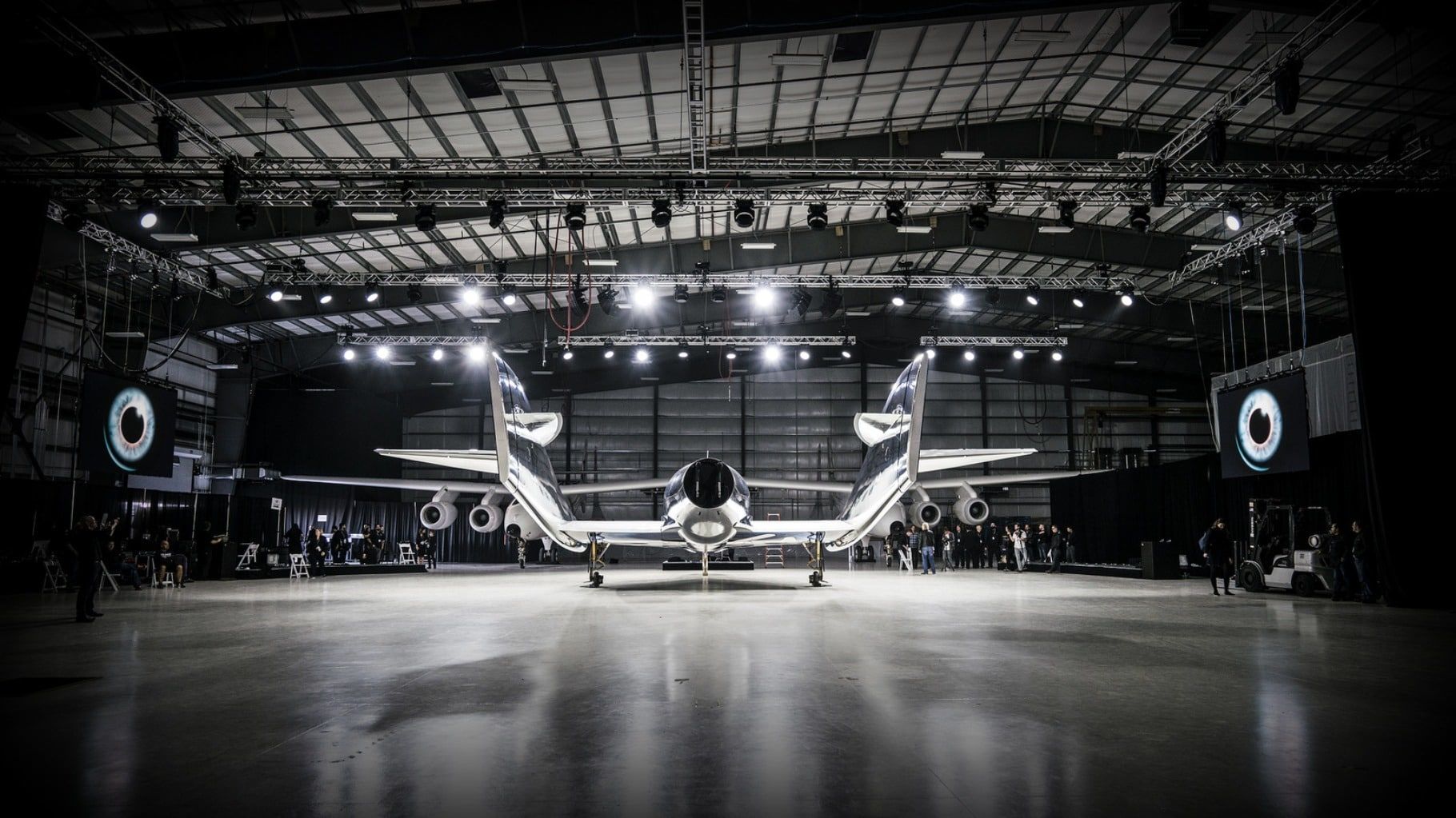 Branson described the UNITY as an embodiment of his goal "to make space travel accessible to everyone".
The Range Rover Autobiography - the ultimate combination of capability and luxury - was chosen to tow the 7.3 tonne Spaceship in the Mojave Desert.